China is a major economic player: economist
By Wei Tian, (chinadaily.com.cn)
Updated: 2012-11-08 19:02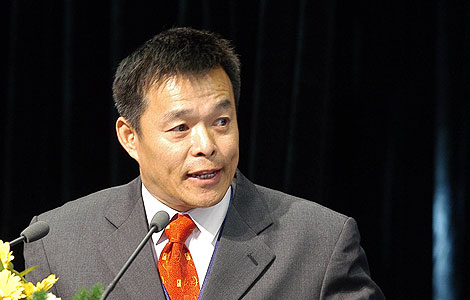 File photo of Hu Angang [Photo by Pan Songgang/Asianewsphoto]
China will maintain its leading position in terms of contributions to the global economy over the next decade, Hu Angang, the president of the Institute for Contemporary China Studies of Tsinghua University, said on Thursday.
In the past 10 years, China's contribution to the GDP increments in the global economy was larger than that of the Unites States, said Hu, who is also a delegate to the 18th National Congress of the Communist Party of China, which opened on Thursday.
In global trade, the country has also played a more important role in driving growth than the US, Hu added.
"Ten years ago, the world would catch a cold if the US sneezed. China has not sneezed yet, but a small downturn in sectors such as steel have already resulted in lower global freight and insurance costs," Hu said.
China's global economic influence can be clearly felt by its trade partners, even if that importance it's not obvious in the domestic market, he added.