Fugitive Lai may be jailed for life
Updated: 2011-07-23 02:56
(Xinhua)
| | | | | | | | | | | |
| --- | --- | --- | --- | --- | --- | --- | --- | --- | --- | --- |
|   | | Comments() | | Print | | Mail | | Large Medium  Small | 分享按钮 | 0 |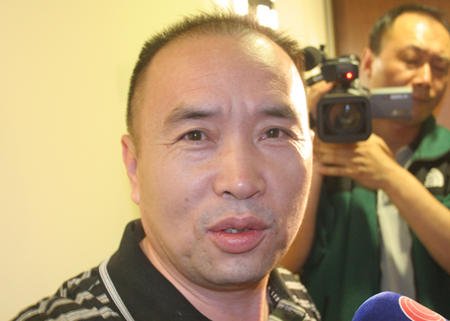 Lai Changxing [File photo]
BEIJING - Lai Changxing, one of China's most wanted fugitives, is expected to be returned soon after 12 years in Canada, and legal experts said Friday he may face life imprisonment.
The infamous smuggling operation, which 53-year-old Lai is accused of leading, is still within the deadline for prosecution, and the judicial procedures interrupted 12 years ago by Lai's fleeing will be restarted, according to an article that cited Prof. Lin Xin of the Chinese Academy of Social Sciences.
The article was published on the website of the Procuratorial Daily, a newspaper under the Supreme People's Procuratorate.
According to China's Criminal Procedure Law, "crimes shall not be prosecuted if 20 years have elapsed when the maximum punishment prescribed is life imprisonment or the death penalty."
A federal court in Ottawa on Thursday local time upheld Lai's deportation order, paving the way for his return to China. Lai could be deported soon.
Lai's alleged smuggling operation in Xiamen, a coastal city in southeastern Fujian Province, mostly between 1996 and 1999, was valued at $10 billion, which would be China's biggest economic criminal case after 1949 if Lai is convicted.
Lai, along with his then wife, two sons and one daughter, arrived in Canada in 1999 on a tourist visa. Since then, he has fought his deportation in one of the country's longest extradition cases.
When Lai fled to Canada via Hong Kong in June 1999, investigation of his case had already started but had not been brought to court, according to Lin.
"Now, the interrupted procedures can be launched again," said Lin, suggesting that Lai's case should be handled by the original investigating authorities as they are "more experienced" about the case.
China has been seeking Lai's return to face charges of smuggling, bribery and tax evasion.
Canadian officials had been unwilling to allow Lai's extradition because he could have been sentenced to death. But in 2007, China promised not to sentence Lai to death in order to gain his return.
Prof. Qu Xinjiu of the China University of Political Science and Law said that the country's amendments to the Criminal Law, which took effect on May 1, already eliminated capital punishment for 13 economic crimes, including some of those for smuggling, such as the charges on Lai.
"No matter what the crimes of bribery or smuggling of ordinary goods, the severest punishment is life imprisonment, so Lai won't be executed in China and may face no more than a life imprisonment," Qu said.
Foreign Ministry spokesman Ma Zhaoxu said in a statement Friday that China welcomes Canada's ruling.
"The Chinese government's position is very clear that Lai should be deported to China and put on trial," Ma said.
Police statistics in 2010 showed that there were nearly 600 Chinese suspects at large overseas, who are wanted for economic crimes, mostly graft.
With the assistance of bilateral judicial cooperation and the Interpol, the world police body, only a small fraction of Chinese fugitives have been repatriated, a fact that has "encouraged" some corrupt officials in China to flee overseas to escape punishments.