Police are hunting a thief who stole millions of dollars worth of art in an overnight heist at the famed Palace Museum in Beijing.
The suspect, who was caught on security cameras, is believed to have hidden inside China's biggest museum before closing on May 8, and carried out the burglary before midnight.
Comment:

  CCTV anchor Rui Chenggang disclosed on his microblog that Jianfu Hall of the Palace Museum has been modified to become a private club for the world's richest people, with only 500 memberships available. A foreign tourist guide even informed him that a US billionaire just arranged to host a dinner with his family at a hall in the magnificent palace though it is closed to the general public. He added that to him, such a disgraceful situation amounts to "losing something more valuable" even than the display lost from the Palace Museum.

Rumor of the art heist inside the heavily fortified Forbidden City Palace began to hit China's cyber world Tuesday. A blogger claimed the theft amounted to nearly one billion yuan ($154 million).
The museum confirmed the theft Tuesday afternoon on its microblog, but did not confirm the value of seven stolen items which were borrowed from a Hong Kong museum for the exhibition in the capital.
"They (the stolen items) are private collections, basically gold and silver powder boxes decorated by gems of various kinds," said Wang Xiahong, curator of the Hong Kong-based Liangyi Museum.
"Not as much as 1 billion yuan, but tens of millions to say the least." she adds.
Organizers say the exhibition will continue till June 27 as scheduled after a discussion with the collector of the missing items.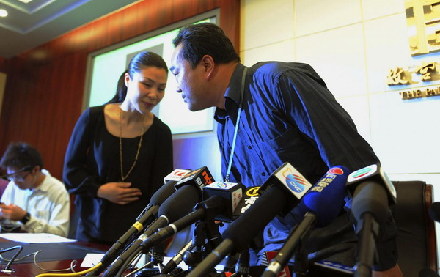 A spokesman (R) for the Palace Museum apologizes to Wang Xiahong, curator of the Hong Kong-based Liangyi Musuem at a news conference held in Beijing, May 11, 2011.[Photo/Xinhua]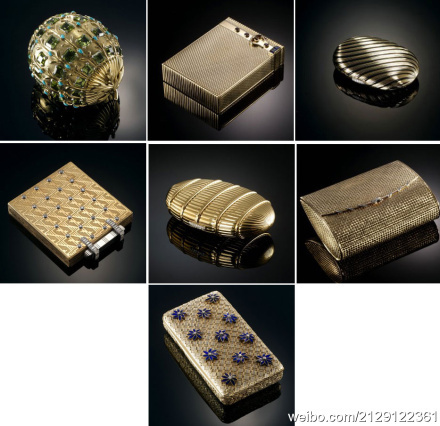 The Hong Kong-based Liang Yi Museum released a combination photo of the items stolen in Palace Museum on its micro-blog on Wednesday.
The Palace Museum held a news conference Wednesday morning to release photos of the stolen pieces which may be on sale on the black-market.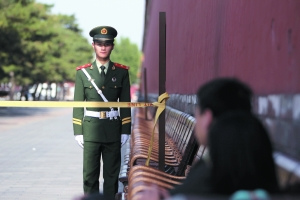 A soldier stands guard at the scene of the crime outside the exhibition hall at Palace Museum in downtown Beijing, May 10, 2011. [Photo/The Beijing News]
A spokesman for Palace Museum apologized to its Hong Kong counterpart at the conference, admitting the heist is a shame for the internationally well-know museum and it takes full responsibility for that.
Exhibition halls, including the site of the theft in the east zone of the museum, have been closed to tourists since Tuesday noon, with the authorities not giving a clear date of when they will reopen.
Security has been tighened up since Tuesday around the museum where the last theft occurred in 1991.