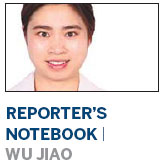 The state visit by President Hu Jintao to France is set to have a global impact, with the world's media focusing on how the two leaders are strengthening ties between their two powerful nations.
The "exceptional gesture" extended by French President Nicolas Sarkozy to his distinguished Chinese guest, a term used by the Elysee Palace to describe the official reception for Hu, has greatly increased world media interest in Hu's visit.
As Hu arrived in the French capital on Thursday for the three-day state visit, the BBC noted that Sarkozy seemed determined to give Hu a warm welcome.
Special Coverage:


Hu Visits France, Portugal
Related readings:


 China, France ink massive deals amid Hu's visit


 Hu urges concerted G20 efforts for recovery


 China's Hu named most powerful person


 Hu calls for strengthening Sino-French co-op
Sarkozy and his wife Carla Bruni made a point of being at the airport to receive their Chinese guests with full military honors.
This is a rare honor, as it is quite common for government ministers rather than the president of a country to come to the airport for the arrival of a state leader.
Even the online fashion magazine StyleBistro reported that "Sarkozy and his model wife Bruni met the Hus in sophisticated coats".
As the China Daily reporter lined up at the gate of the Elysee Palace to cover the reception on Thursday afternoon, a cluster of foreign photographers tried to rush through the half-open media door to reach better vantage points from which to capture the event.
The French ministers who were going to attend the afternoon meetings walked through the Elysee Palace yard, carefully avoiding the red carpet rolled out especially for Hu. The smiling ministers waved to all the media as if it were a celebrity event.
As Hu was due to fly to Nice later on Friday, Sarkozy planned to accompany him until Saturday to hold further in-depth, private talks in a historic museum. This is also unusual, especially given that France is facing some serious domestic problems.
It was notable that the New York-based Associated Press sent its live report on the reception earlier than Agence France Press, a fact that shows how seriously the international media is treating the bilateral meetings.