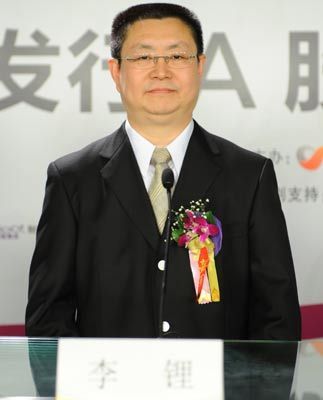 Photo of Li Li, Chairman of Shenzhen Hepalink Pharmaceutical Co. [Photo/Xinhua]
SHANGHAI - A pharmaceutical researcher became China's richest man on Thursday after shares in a drug maker partly owned by Goldman Sachs were listed in the southern boomtown of Shenzhen.
Shenzhen Hepalink Pharmaceutical Co Chairman and founder Li Li's wealth rose to $7.8 billion after the shares gained as much as 27 percent on China's Nasdaq-style market for start-up stocks.
Hepalink is the world's biggest maker of blood-thinning heparin products and a supplier to global drug firms including Sanofi-Aventis and Novartis.
The stellar IPO, against the backdrop of a weakening broader market, may stir concerns over asset price bubbles but offers some clues on future investment opportunities in China, where authorities have stepped up curbs on the overheating property sector.
"I expect to see more people in the rich list to come from high-tech sectors as the government is obviously shifting its support away from traditional industries such as real estate," said Wu Binghua, analyst at Debon Securities Co.
Eight of China's 10 richest people in 2009 were involved in the real estate sector, according to the Hurun Rich List.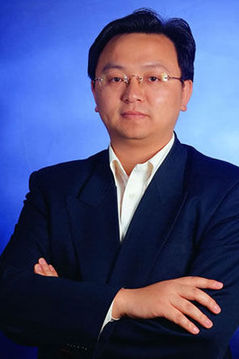 Photo of Wang Chuanfu, chairman of carmaker BYD Co.[Photo/Xinhua]
Hepalink traded as high as 188 yuan, a record high price for a Chinese stock and up 27 percent from its 148 yuan IPO price. It values the company at about $10.5 billion.
The listing propelled Li, who with his wife owns a 72 percent Hepalink stake, past Wang Chuanfu, chairman of carmaker BYD Co. Wang's wealth last year was estimated at $5.1 billion, according to the Hurun list.
The debut also generates a return on paper of more than 200 times for Wall Street Bank Goldman, which paid about 37 million yuan for 45 million Hepalink shares in 2007.
Li, 46, and his wife met while studying chemistry at Sichuan University, according to media reports. They founded Hepalink in 1998 to produce heparin using a procedure Li says he has been perfecting for 25 years.
The start-up became profitable in 2000 and growth has accelerated in recent years, partly helped by funding from investors such as Goldman.
Annual net profit growth averaged almost 250 percent during the past three years, on sales that surged nearly 175 percent every year, according the company's prospectus.
First-quarter earnings more than doubled to 1.69 yuan per share, while three analysts polled by Reuters forecast an annual profit of 3.15 yuan per share in 2010.
Hepalink's IPO price of 148 yuan is 73.27 times the company's reported earnings in 2009 on a diluted basis.
($1=6.826 Yuan)