Drivers in China may be taxed on the level of emissions produced from their vehicles in the future, according to an official with Beijing Development and Reform Commission (BDRC), the Beijing News reported today.
"The central government is researching the subject of environmental tax reform of vehicles, including a measure to tax vehicles owners according to vehicle emissions," said Zhang Yanyou, deputy head of BNRC.
People buying higher output vehicles will pay more tax when the scheme takes effect.
"The more distance your car covers, the more you will pay," said an unnamed official with China's Ministry of Environmental Protection.
When and how the taxation will be conducted is not known yet, the report said.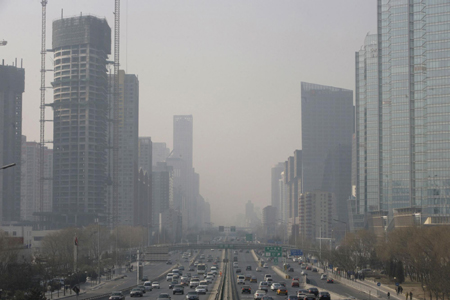 Buildings are seen on a hazy day in Beijing January 26, 2010. [Photo/Agencies]