Match fixing and gambling allegations plague sports group
Nan Yong, the executive vice president of the Chinese Football Association (CFA), was sacked Friday in the wake of allegations of match fixing and gambling.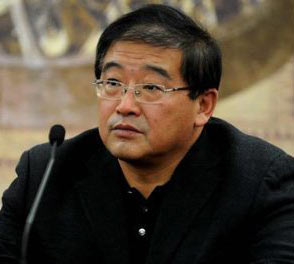 File photo of Wei Di. [sina.com.cn] 
Cui Dalin, vice president of the State General Administration of Sport (SGAS), announced Nan's removal from the association at a press conference on Friday. Wei Di, former chief of aquatic sports, will take over the position, Cui said.
Related readings:


 Soccer bosses under probe in corruption crackdown


 Officials sacked after corruption probe into landslide


 China tightens corruption supervision


 Family reporting regulation to stem corruption
Yang Yimin, another vice president of the CFA, and Zhang Jianqiang, the women's soccer chief who was also in charge of referee arrangements, were also discharged.
Nan and Yang were taken away for questioning by police from the SGAS office on Thursday night.
An investigation was launched "to uncover the illegal practice of manipulating domestic soccer games through bribery", a statement from the Ministry of Public Security said.
"The public security department started a nationwide crackdown on gambling and match fixing last year," Cui said.
"We are determined to eradicate corruption in sport and are willing to cooperate with the police," he said. "We must punish those found guilty. They have hurt the sentiments of soccer fans and Chinese people at large."
So far, more than 100 current and former players, coaches, referees, club officials and industry insiders have been interrogated.
The only CFA official suspected to be involved in the scandal until last Friday was Fan Guangming, an official in charge of commercials of the association.
He is believed to be in police custody for allegedly manipulating matches between Chinese clubs and overseas clubs in Singapore.
Newly appointed CFA executive vice president Wei had been the head of aquatics administration center since 2001. Under his management, Chinese rowers and swimmers won four gold medals at the 2008 Beijing Olympic Games.
The 55-year-old, who was in the race for soccer's chief position with Nan last January, maintained a low profile after his appointment.
"I am surprised," Wei said. "I'm a new face here. There are lots of things to learn," he said.
Wei, the fourth chief of the sport in the past decade, is expected to manage the Chinese Super League (CSL) and national teams as part of his job.
The new season of CSL, the nation's top league, is expected to kick off in March, even though the schedule and sponsorships are still up in the air.
China, ranked 93 in the world, does not qualify for the World Cup this summer. They will play the East Asian tournament next month in Japan.