The increasingly stronger rebound of the Chinese economy has triggered speculation that the country may exit the massive stimulus package earlier than expected. While the central government has recently stressed the need to maintain policy continuity and stability, it is a moot question whether most fiscal incentives that Chinese consumers enjoy this year will be extended into next year.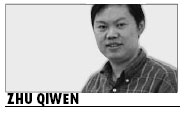 The uncertainty about the global recovery as well as potential overcapacity at home do justify careful consideration by policymakers before they roll out next year's economic work plan sometime next month. But that does not mean that they will not come up with an endorsement for a stimulus to further boost consumption.
If the country is to balance its economic growth away from excessive dependence on investment and exports, policymakers should try every means to unleash the potential of Chinese consumers.
Of all the fiscal and tax incentives adopted to encourage domestic consumption, few have worked more effectively than the favorable tax policies and the subsidy for automobile purchases.
With the purchase tax on small cars cut by half since the end of last year, China's automobile sales have surged to make the domestic market the world' most dynamic at a time when most major auto markets are reeling under the economic slowdown.
During the first 10 months this year, passenger vehicle sales in China surged 52.4 percent over the same period last year to 8.08 million units. It is estimated that by the end of this month, total vehicles sales will surpass the 12-million-unit target, set by the government under its auto industry restructuring plan of last year, some 25 months in advance.
Given the tremendous benefits that such a small tax cut has brought about, policymakers should be more than willing to extend it.
However, the fact is that the government is still considering extending the favorable tax policies and the subsidy for auto purchases in rural regions to next year while the current policies are scheduled to end this year.
Some carmakers have made use of the present tax incentives to promote year-end sales. But by leaving consumers guessing on purchase prices next year, policymakers' hesitation in giving an early and clear signal is doing no good to either manufacturers or buyers.
Carmakers which have to plan their production for next year as soon as possible must not allow themselves to commit the same mistake earlier this year when most were caught in short supply. But the possibility of the removal of tax incentives may expose them to a sudden fall in demand and an inventory build-up.
For price-sensitive Chinese car-buyers, a small rise in tax may discourage purchases while a belatedly announced extension of the current tax incentives only adds to their frustration during the course of waiting.
If policymakers' concern over fiscal sustainability is the main reason that has stopped them from expanding the stimulus for consumer spending, that is no longer the case.
Latest figures show that China's tax revenues rose 2.2 percent year-on-year to 4.51 trillion yuan ($662.61 billion) in the first nine months. And monthly growth registered a fourth straight rise of 30.1 percent in September from 12.2 percent in June.
As for the automobile purchase tax cut since the end of last year has not brought down revenue for the first three quarters this year but instead led to 4.4-percent growth over the same period last year because of a rapid rise in sales.
It shows that a stimulus for consumer spending is not only fiscally affordable but can also contribute to tax revenue growth. There is no reason not to expand it as fast as possible.