The world's financial markets will continue to be turbulent and prices of oil and precious metals are likely to remain strong this year, the central bank said Wednesday.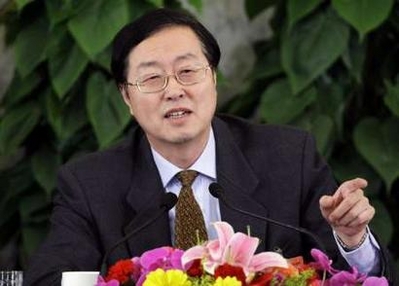 Zhou Xiaochuan, head of China's central bank, answers a question at a news conference on China's economy during the National People's Congress in Beijing March 6, 2008. [Agencies] 
On the domestic front, foreign institutions will be encouraged to play a bigger role in China's financial markets in a "proper" manner, the People's Bank of China said in a report on international financial markets for last year.
Apart from the crisis triggered by the credit crunch, terrorism will increase turbulence in global financial markets, as it will affect investor confidence, the report said. Last year, there were more than 300 terrorist attacks around the world, resulting in several thousand casualties, it said.
The dollar could rebound by the end of this year, the report said.
"In the second half, with a likely moderate recovery in the US economy, slower rate cuts by the Federal Reserve and a clearer picture of the presidential election, the possibility of the dollar gradually stabilizing may increase."
The prices of major commodities, such as oil, precious metals and agricultural products, have seen continuous and fast rises in recent years, due to increasing global demand, the development of boifuels, ample liquidity, the depreciating dollar, and speculative maneuvers, the report said, adding that geopolitical factors, such as potential conflicts in the Gulf region, have also helped push up prices.
The report said China will continue to promote the growth of its financial markets by allowing more foreign institutions to participate "in a proper manner".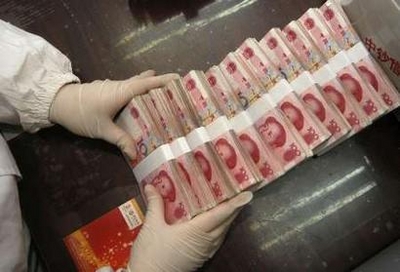 An employee counts Renminbi banknotes at a branch of Bank of China in Changzhi, Shanxi province March 19, 2008. [Agencies] 
It said China should consider allowing foreign institutions to trade on the country's foreign exchange trading center and also permit foreign-invested and overseas firms to list on the domestic stock market.
The central bank also called for a better understanding of sovereign wealth funds, which are having an increasing influence on global financial markets.
"Sovereign wealth funds have been developing quickly over recent years and are becoming a stabilizing force on international financial markets," it said.
"Such funds from developing countries should enjoy a level playing field with those from developed economies."
The funds are designed as long-term investments and usually do not seek a controlling stake in the companies in which they invest. Their stabilizing role has been evident during the current subprime crisis, the report said.
"They are improving their information disclosure and increasing transparency," the report said.
Meanwhile, the global community should oppose protectionism targeted at foreign investment and respect the investment decision making of emerging economies with large-scale sovereign funds, the report said.