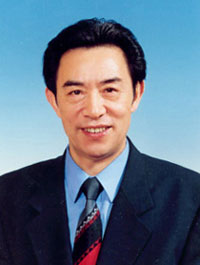 Jiang Xingchang. [court.gov.cn] 
The use of lethal injection will be expanded to replace gunshot executions, a senior judicial official has said.
Jiang Xingchang, vice-president of the Supreme People's Court (SPC), said half of the country's 404 intermediate people's courts - which carry most of the executions - use lethal injections.
"It is considered more humane and will eventually be used in all intermediate people's courts," Jiang told China Daily without revealing a timetable.
To achieve the goal, the SPC will allocate the toxin used in the injection to local courts under strict supervision, he added. Currently, court officials have to come to Beijing for the toxin.
"The SPC will help equip intermediate courts with all required facilities and train more professionals, particularly in the central and western regions," Jiang said.
Related readings:



 Study: Lethal injection method flawed


 Lethal injection to be practiced in Zhejiang


 China spreads use of lethal injection in execution cases


 New way for execution: lethal injection


Lethal injection to be used nationwide for capital punishment in China

Lethal injection to be used
An amendment to the country's Criminal Procedure Law in 1997 made executions by lethal injection an option.
Kunming became the first city to try it the next year, followed by Wuhan, Shanghai, Chengdu, Hangzhou, Luoyang as well as other cities.
Jiang said the use of lethal injection has received favorable response from all quarters of society, including those sentenced to death and their families.
Though the country retains capital punishment, it should be applied only to "an extremely small number" of serious offenders, said Chief Justice Xiao Yang in a separate interview with China Daily, adding: "Each death sentence has to stand the test of time."
Xiao said abolishing the capital punishment or strictly limiting the use of the death sentence are a global trend and "China is also working toward that direction."
He, however, stressed that the goal cannot be achieved overnight.
"We cannot talk about abolishing or controlling the use of death sentences in the abstract without considering ground realities and social security conditions," Xiao said.
The chief justice has also said it is unrealistic for China to abolish the capital punishment - even for non-violent criminals - in the short term because of the strong belief among people of the concept "an eye for an eye and a life for a life".