Stars promote 'Mr Cinema'
(cri)

The leading cast members of Hong Kong comedy "Mr. Cinema," Anthony Wong, Karen Mok, Ronald Cheng and Teresa Mo, showed up for the film's local premiere on Wednesday.
Set in a retrospective tone, the film tells the story of a Hong Kong projectionist's family spanning a period of four decades, from 1967 to 2007.
The film will hit Chinese screens nationwide on June 21, as a tribute to the upcoming tenth anniversary of Hong Kong's return to the motherland on July 1.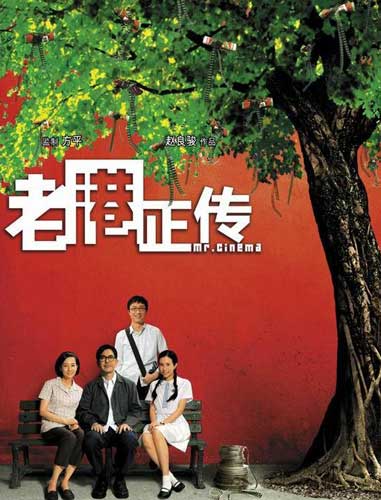 Poster for the Hong Kong comedy film, "Mr. Cinema." [ent.sina.com.cn]