A well-known Chinese singer is sparking mounting speculation over whether or not the country's privileged can challenge its family planning policy.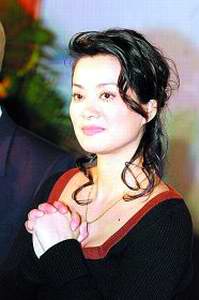 Mao Amin.

Mao Amin, a veteran singer in her 40s, gave birth to a boy on Sunday at a Shanghai hospital. But his birth has raised concern that fame has given his vocalist mother an advantage over the family planning policy. Mao had her first baby girl in 2004, reported the Xi'an Evening New on December 27.

The introduction of the family planning policy in the 1980s aimed to slow the robust growth of the country's vast population. According to official data, it helped Asia's biggest economy reduce its population by 300 million, a feat that has been called a marvel.

Mao's agent Chen Ke said his client abided by the policy.

The family planning policy stipulates that an urban couple, if both husband and wife are only children, can have a second child and farmers can have a second if their first child is a girl.

Mao was not an only child, according to Chen.

Related readings:


China adheres to family planning policy: premier


Nation to continue with family planning policy


Only-children parents urged to have two kids


China cements family planning policy by offering financial support


New policy will offer cash instead of kids


China's population to reach peak


Nation's one-child policy 'will not change'


Farmers rewarded for the family planning policy


Association works on improving lives


Units promote State policies

Chen said Mao's legitimacy to have a second child has something to do with her husband, who has been a mystery for the media. He did not provide specifics.

Loopholes in the controversial policy have allowed some of the privileged use their fortune or social ties to have a second child.

According to the policy, those who have second children are fined, but for the rich, the fines are more than affordable.

A shoe factory boss who has a net value of 14 million yuan had to pay some 60,000 yuan (US7, 500$) in fines for his second child, Web portal sohu.com reported.

A Guangdong native surnamed Zhang applied for a Malaysian Chinese certificate, allowing him to have a second child, reported Sohu.com.

According to the policy, returned overseas Chinese can have the second child.

For Shanghai's emerging bourgeois, it's popular for the mothers to give birth to their second children in foreign countries, thereby securing a visa for them. Despite rampant loopholes, China has vowed to maintain the policy, has faced wide-ranging criticism from overseas media.

"Family planning maybe not that perfect," Yu Xuejun, director of the policy and legislative department of the State Population and Family Planning Commission said, "but it will be a long-term fundamental national policy for the most populous country in the world."