BEIJING - China's Communist Party has expelled the sacked vice mayor of Beijing who oversaw Olympic construction projects and handed him over to prosecutors on bribery and other charges, state television said Tuesday.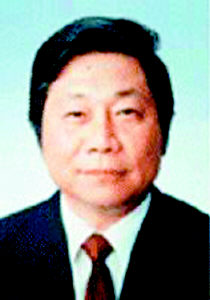 Former vice mayor of Beijing Liu Zhihua. [file]


Liu Zhihua, who was fired suddenly in June for unspecified corrupt acts, "took several million yuan in bribes and helped his mistress to seek profit in projects," state television said in an evening news report.
Although it did not elaborate, it was the first time any details have been released about Liu's case, which has reverberated deeply within the government.
"What he has done has caused vile social and political impact and major economic losses," the report said.
His case has been handed over to prosecutors, it said, bringing him one step closer to official charges.
The announcement comes a week after China installed a new supervisor for construction projects for the 2008 Summer Olympics as part of efforts to prevent corruption. In his position, Xu Bo, an engineer in the Ministry of Construction, is to help fight corruption and ensure the quality of construction.
Related readings:


Sacked Beijing vice mayor loses additional post


Former Beijing vice mayor dismissed from legislature


Capital city sees 2 new vice-mayors


Executive in Beijing land scandal back at work


Ji Lin to head Beijing construction


Sacking of vice mayor will not affect Olympics - BOCOG


Vice mayor of Beijing dismissed for corruption

Beijing officials have insisted that Liu's alleged misdeeds have nothing to do with Olympic projects.

Olympic sporting venues make up only a small share of the US$38 billion (euro30 billion) Beijing is spending on urban renewal and infrastructure construction for 2008. The construction and real estate trades in the rapidly urbanizing capital are rife with corrupt dealings with officials.

The promotion of Xu comes amid a general anti-corruption drive in Beijing and other major Chinese cities. State media announced recently that new Communist Party corruption watchdogs had been appointed in Beijing, Shanghai and Tianjin.