PetroChina gets stake in Exxon Mobil field
Updated: 2013-11-29 07:45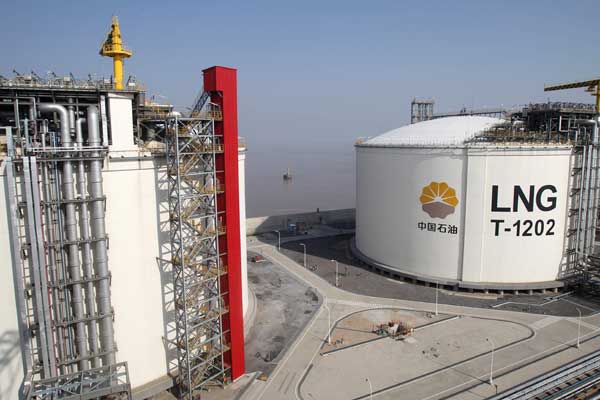 [File photo / Provided to China Daily]
PetroChina Co Ltd, the country's largest oil producer, has finalized an agreement with the United States-based energy giant Exxon Mobil Corp to buy a 25 percent stake in Iraq's West Qurna 1 oilfield, PetroChina said on Thursday.
The cooperation project between the world's top listed oil companies will further boost the Chinese giant's already strong presence in Iraq's oil industry.
Participating in the project will allow PetroChina to expand its upstream businesses in the Middle East and is significant for the company's development in the high-end oil market, PetroChina said in a statement.
The West Qurna 1 field is located about 50 kilometers to the northwest of Basra, the country's southern oil hub, and close to the north of Rumaila field, Iraq's biggest oilfield, which is jointly operated by PetroChina and BP Plc.
PetroChina was the first foreign firm to strike an oil deal with Baghdad after US-led forces overthrew Saddam Hussein, and has gradually grown to be the largest foreign player in Iraq's industry.
Apart from the Rumaila field, PetroChina also operates the Halfaya and al-Ahdab oifields and provides oilfield services in Iraq.
Teaming up with Exxon Mobil to develop the West Qurna 1 field will make PetroChina the largest single foreign investor in the Iraqi oil industry.
Gao Jian, an oil analyst at Sublime China Information, a domestic commodity consultancy, said the deal will boost Iraq's domestic crude supply, because the Chinese company will likely not ship the crude back to China. Instead, it will likely sell the products in overseas markets.
He said the deal will strengthen PetroChina's assets and revenue, which makes the company the biggest beneficiary.
"However, the company has to reach the production target set by the Iraqi government, before it can be in total charge of the resource," he added.
In 2009, Baghdad signed a series of contracts with international oil majors to boost Iraq's output to 12 million barrels a day by 2017, enough to make it the largest producing country in the world.