ZTE to invest further $30m in US
Updated: 2012-12-13 11:12
ZTE Corp, the world's fifth-largest telecom equipment vendor by sales, announced on Wednesday that it will strengthen its presence in the United States by investing $30 million in the country.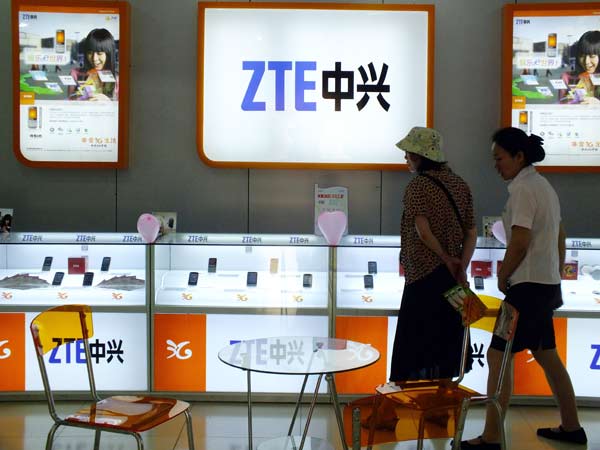 A customer shops in a ZTE franchise store in Yichang, Hubei province. ZTE, the world's fifth-largest telecom equipment vendor, has announced it will invest $30 million in the US. Liu Junfeng / for China Daily
The plan comes two months after a US congressional investigation accused ZTE, together with Huawei Technologies Co Ltd, of posing a risk to the country's national security. A US congressional committee advised US companies to avoid buying ZTE and Huawei products.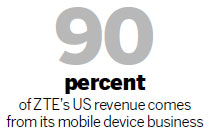 "ZTE is committed to the US market and we are looking forward to continuing our investment and making the most use of local talent to bring innovations to consumers," Cheng Lixin, chief executive officer of ZTE US, said in a statement.
The company will use the $30 million to work with various local partners to take advantage of both mainstay and innovative technologies in the telecommunications industry, the statement said. The investment will also create jobs in the country, helping develop the local economy, ZTE said.
Although ZTE is faced with great difficulties in the United States, the company believes it has a bright future there, said Dai Shu, a company spokesman.
"Because of politics, ZTE failed to secure contracts from some of the largest US telecom carriers," Dai said. "But we are making a lot of progress in the United States with our mobile device and enterprise businesses."
He noted that ZTE enjoys close ties with various small US telecom carriers.
More than 90 percent of ZTE's US revenue comes from its mobile device business, according to the company. ZTE, which is a rising star in the world's mobile phone industry, is among the five top sellers of smartphones in the US, Dai said.
The company expects to have $1 billion in revenue in the US market this year, almost doubling the amount for the previous year, Hou Weigui, ZTE's chairman, said in a recent Forbes interview.
"ZTE has troubles in the United States, but that doesn't mean the company is doomed to fail in the market," said Xiang Ligang, a Beijing-based telecom industry insider.
Chinese sellers of telecom equipment must strive to maintain a presence in the US market, which is still "one of the world's biggest and most lucrative", Xiang said.
"Conquering the US market has other symbolic implications," Xiang said. "It indicates that your product has been tested in the world's toughest market and has been found to be trustworthy."
ZTE entered the North American market in 1997. The company has established five research and development centers and one logistics center in the United States, as well as hired around 300 employees in the country, 80 percent of whom are US citizens.
shenjingting@chinadaily.com.cn
Special Coverage

Related Readings
ZTE gets $20b credit line extended by policy bank
US official says to resolve Chinese investment issues
Huawei, ZTE agree to share source codes in India
Huawei to establish Finland R&D center
'Can do' approach spurs Huawei's growth in Europe