Lenovo second quarter net profit rises 36%
Updated: 2013-11-07 13:59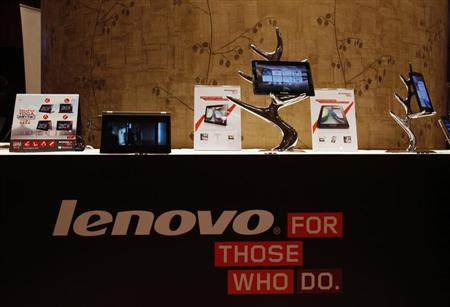 A display of Lenovo's product range.[Photo/Agencies]
BEIJING - China's Lenovo Group Ltd, the world's number one manufacturer of PCs, said net profit jumped 36 percent in its fiscal second quarter, beating estimates as it continues to chase growth through acquisitions.
Lenovo, with a 17.3 percent share of worldwide PC shipments according to research firm IDC, reported net profit of $219.7 million for the July-September period and said it remains confident that the Chinese economy is recovering.
Marking more than three straight years of double-digit quarterly profit growth, Lenovo's second-quarter net profit compared with $162 million a year earlier, and a $199.12 million consensus forecast on Thomson Reuters Starmine SmartEstimate.
Lenovo has been aggressively pushing into smartphones and servers as it seeks alternative channels of income to the shrinking PC market, which contracted 7.6 percent in the quarter ending September according to IDC data.