Non-manufacturing PMI 55.6 percent in March
Updated: 2013-04-03 14:49
The PMI for China's non-manufacturing sector was 55.6 percent, up 1.1 percent from the previous month.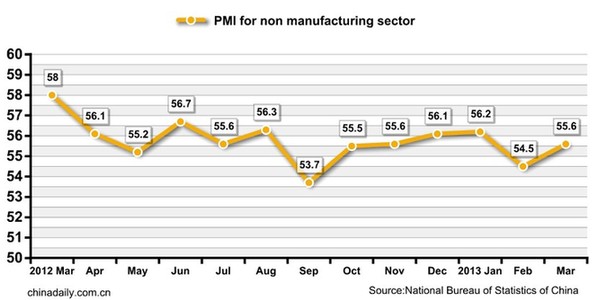 Year on year PMI for non-manufacturing sector. 
The PMI of the construction industry was 62.5 percent, 4.5 percent higher than last month, staying above 50 percent. The PMI of the services industry was 53.9 percent, increasing by 0.3 percent. The mail services, telecommunication and satellite transmission services, hospitality, wholesale, information technology and water transportation industries saw a boom, with PMI above 60 percent. The catering, retailing aviation and road transportation industries have experienced diminishing business volume.