Real estate company has $864mof debt set to mature in 2013
BEIJING: China Vanke Co, the nation's largest real estate developer, plans to increase a $300 million loan being organized by Bank of China Ltd by as much as $200 million, according to two people familiar with the matter.
The five-year term loan will pay about 285 basis points more than the London interbank offered rate, the people said, asking not to be identified as details are private.
Proceeds will be used to refinance debt and for working capital, they said. But Vanke officials were not immediately available to comment.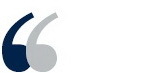 Shenzhen-based Vanke, whose stock rose to the highest in two months on April 2 on the prospect of first-quarter sales gains, has $864 million in debt maturing in 2013, according to data compiled by Bloomberg.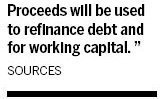 Real-estate prices in China climbed 10.7 percent in February from a year earlier, the fastest in almost two years.
Vanke last month posted a 32 percent profit surge to 5.33 billion yuan ($776 million) in 2009, thanks to soaring real estate sales and prices last year.
The company's contracted sales hit 63.4 billion yuan last year and it expects sales to rise at least 20 to 30 percent in 2010.
Vanke shares have gained 7.6 percent since February on investor expectations of the company's strong performance. The company recently expressed interest in a Hong Kong listing to bolster its capital base.
Related readings:


 Real estate developer Vanke capitalizes on growth


 Vanke posts 32% profit surge in 2009


 Blame the property boom on capital


 China to lead world real estate developers
Meanwhile, Vanke has been quite active in acquiring land parcels across the country since the beginning of 2010. The company bought a land parcel in Shanghai's Pudong district at the cost of 894 million yuan in February, 233 percent higher than the starting price. It also bought up another two land parcels in Wuhan and Shenyang in the same month.
Vanke's soaring business reflects the rebound of the Chinese real estate market where housing prices in the country's 70 major cities increased by 1.5 percent year-on-year in 2009.
Analysts said that China's property sector might also benefit indirectly from a stronger yuan through an increased capital inflow.
China Daily contributed to this story.
Bloomberg news