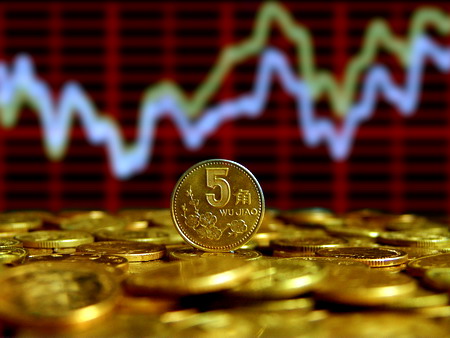 China currently constitutes 5 percent of global private equity investments. [Provided to China Daily]
BEIJING - For entrepreneur Liu Zaide, the flourishing private equity (PE) and venture capital (VC) industries in China have benefited his four-year-old startup.
In 2008 when DFJ Dragon Fund - a venture capital partnership between United States-based Draper Fisher Jurvetson and China's Dragon Venture - pumped $2 million into his brainchild, Beijing Fastweb Technology Co Ltd, it saw a massive turnaround.
Today, with a deployment of more than 1,000 servers across China and 100 support staff in Beijing, Shanghai, Hong Kong and Silicon Valley combined, Beijing Fastweb's technical solutions accelerate the speed of access to websites, enabling millions of netizens to obtain, within seconds, digital media such as online streaming, Internet games and electronic commerce.
Previously, it was a typical startup - 10 workers with a growing number of customers but lacking capital with which to grow.
Related readings:


 Private equity is proving its worth in China


 Private equity investors are more confident about China deals


 Blackstone sets up new private equity fund in Pudong 


 US private equity firms eye mainland market again

Benefiting from the exponential Internet growth in China, Beijing Fastweb's revenue grew 10 times from month to month in 2008 and 2009, thanks to clients such as Sina.com.cn, QQ.com, Sohu.com, Kingsoft, Getty Images, Tsinghua University and the Chinese Academy of Sciences.
Last year, Beijing Fastweb was ranked 71 out of 500 technology companies in the Asia-Pacific in a Deloitte survey based on its growth of 468 percent over a three-year period.
Because of expectations that China's Internet demand is expected to rise even more this year, Beijing Fastweb's content delivery network would grow even faster, Liu reckoned.
The next course of action is to float Beijing Fastweb within the next three years on the stock exchange in Shanghai, Hong Kong, Shenzhen or New York.
Liu's success story, which is not unusual, confirms the fact that the PE/VC industry is gaining more ground in China. This year alone, more well-managed, privately held companies in China that can show strong growth potential in any sectors can expect PEs and VCs to come knocking on their doors, as investments are expected to rise this year to trump last year's $7.3 billion.
Already, certain high-flyers from investment banks have joined with PE/VC firms or formed partnerships to establish their own funds to invest in Chinese companies.
Ten years ago, the idea of foreign-backed PE/VC firms investing in Chinese companies was unthinkable because of a negative perception that foreigners were trying to profiteer from Chinese assets.