3. Household contract responsibility system established in 1982
On January 1, 1982, the CPC Central Committee approved "National rural work meeting minutes" and pointed out that the current responsibility systems in rural areas, including contracting work for fixed rate salary, professional co-production contract payment, co-production policy on the basis of working hours, allocation of production responsibility on the basis of family, group, and so on, are all production responsibility systems under socialist collective economy.

Between November 25 and 29, 1991, the eighth session of the 13th CPC Central Committee passed the "Decision of CPC Central Committee on Further Strengthening Agriculture and Rural Work.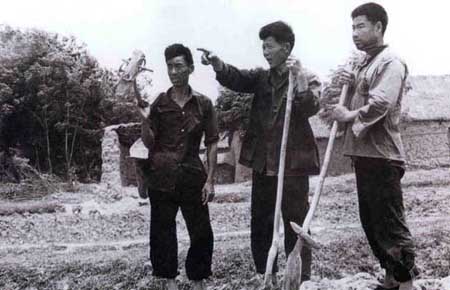 The Decision put forward the concept of household contract responsibility system and separate operating system as a long-term, stable and constantly improved system for the rural collective economy.

With the implementation of the contract system, personal income is linked to personal contribution, which hence vigorously motivates farmers for increasing production and fully released the productive forces in rural areas.