Related publiction: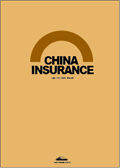 China plans to raise the threshold for directors, supervisors and senior management personnel of insurance companies, according to a new rule draft issued by the China Insurance Regulatory Commission yesterday.
Compared with the previous rule, the new rule raises higher requirements for educational levels of senior insurance executives. Executives ranging from headquarter chairperson to assistant general manager of a branch are all required to hold a bachelor's degree or above.
The new rule draft also lists detailed work experience requirements. Insurance company chairpersons must have five years of work experience in finance or 10 years of experience in economy-related work, compared with the previous requirement of eight years.
Directors and supervisors must have ...
The full text is available in the November Issue of China Insurance. Please visit E-Shop for more subscription details.