Related publication: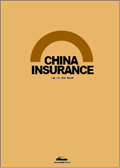 To survive the global financial turmoil, Netherlands-based financial services group ING Groep NV moved towards a complete separation of its banking and insurance operations in October, the China Business Journal reported. And its Back to Basics program began to affect its China operations, it was also reported.
ING Group plans to raise 7.5 billion euros ($11.3 billion) in a rights offering and sell its insurance businesses as it starts to repay a 10 billion-euro government lifeline sooner than originally planned, the company said in October.
The company also said in an October statement it plans to shed the insurance units through initial public offerings, sales to other companies, or a combination thereof, over the next four years..
ING has two life insurance joint ventures in China: Dalian-based ING Capital Life Insurance Co, a 50-50 joint venture between ING and Beijing Capital Group, and Shanghai-based Pacific Antai Life Insurance Co, the second life joint venture between ING and China Pacific in China.
"Before the financial turmoil, ING once hoped to buy into Bank of Beijing in a bid to expand ING Capital Life Insurance Co's sales channels," said a source close to ING. "Meanwhile, ING believed that its two China ventures can cover all its businesses in China."
ING said it will sell its Taiwan life insurance unit to ...
The full text is available in the November Issue of China Insurance. Please visit E-Shop for more subscription details.