Related publication: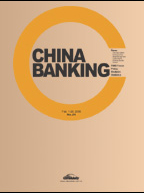 China's 14 listed banks gained a combined net profit of 338.6 billion yuan ($49.6 billion) in the first nine months of this year, up 2.15 percent year-on-year.
The Industrial and Commercial Bank of China (ICBC), the world's largest bank by market value, topped the list with 100 billion yuan, while China CITIC Bank, Bank of Ningbo, China Merchants Bank and Huaxia Bank saw their net profits decline in the first nine months.
The quality of the listed banks' assets has improved, according to the banks' third quarter financial statements. Non-performing loans of ICBC, China Construction Bank and China Minsheng Banking Corp dropped to 1.68 percent, 1.57 percent and 0.82 percent by the end of September from 1.81 percent, 1.71 percent and 0.86 percent at the end of June respectively.
Provisional coverage of Bank of Beijing and Shanghai Pudong Development Bank reached...
The full text is available in the November Issue of China Banking. Please visit E-Shop for more subscription details.