The number of coal enterprises in north China's Shanxi province has dropped from more than 2000 to 130 after a merging and overhaul of the industry, according to the Shanxi Provincial Office of Coal Industry.
Related publication: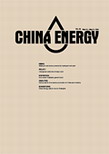 The merging was in accordance with the national government's order to further rectify the coal mine sector, including washing out some small coal mines, integrating coal resources and merging some small ones by large coal groups. The number of small coal mines is expected to reduce to less than 10,000 by the end of the 11th Five-Year Plan period.
The number of coal mines across the province has been lowered from 2,598 to 1,053. Among the 1,053 mines, 20 percent are owned by the State and 30 percent are run by private owners, while the rest are run by both the State and private owners...
The full text is available in the November Issue of China Energy. Please visit E-shop for more subscription details.