Related publication: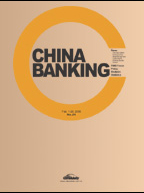 China's big four banks extended about 136 billion yuan ($20 billion) yuan-denominated new loans in October, up 23.6 percent from September's 110.4 billion yuan.
The September total was the lowest amount so far this year for the big four, which include Bank of China, China Construction Bank, Industrial and Commercial Bank of China, and Agricultural Bank of China.
Bank of China extended 44 billion yuan-denominated loans in October, the most of any of the four banks. That is a huge increase from its total of just 3 billion yuan in September. The bank's chairman Xiao Gang said earlier that the bank would steadily increase new loans in the coming months. China Construction Bank...
The full text is available in the November Issue of China Banking. Please visit E-Shop for more subscription details.