China's coal exports dropped 20 percent to 2.05 million in October compared to the same month in 2008, customs statistic released on November 11 showed. Coal exports in the first 10 months total 18.9 million tons, down 50.6 percent from last year.
Related publication: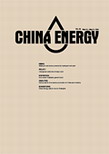 Industry insiders expected coal exports in November and December could be around 2 million tons. This would make coal exports this year less than 24 million tons, down over 47 percent from 45.43 million tons in 2008.
The declining foreign demand because of the financial crisis and the climbing domestic demand because of China's stable economic development caused the sluggish coal exports, according to the customs analysis.
The rising domestic demands boosted the coal imports. Coal imports surged 235.9 percent to 12.55 million tons in September. Total coal imports in the first nine months were 85.7 million tons, up 167 percent compared with that of 2008...
The full text is available in the November Issue of China Energy. Please visit E-shop for more subscription details.