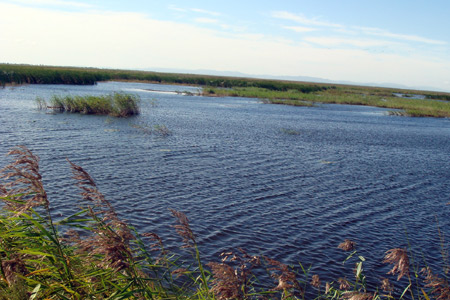 China has been making great efforts to re-draw the disappearing Sanjiang Plain Wetlands on its maps. The country's largest freshwater wetlands have changed dramatically in the face of the country's rapid agricultural development in recent decades.
Located in the eastern region of Heilongjiang province, huge sections of the Sanjiang Plain Wetlands were converted by local farmers, soldiers and Zhiqing, or urban educated youth, between the early 1950s and the 1970s, responding to the central government's call to develop the Great Northern Wilderness or "Beidahuang".
The Sanjiang Plain area, a low plain that borders the Heilongjiang, Ussuri and Songhuajiang rivers, has gone through extensive agricultural development.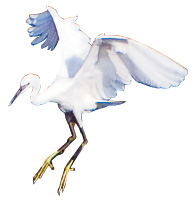 Today, a broad sweep of rice paddies and farmlands stretch toward the horizon. Large wilderness areas became rich black farmlands. The Chinese people gave a new name to the region: "Beidacang" - the Great Northern Grain Barn.
According to statistics, annual grain production reached 42.3 billion kg in 2008 of the country's total 528.5 billion kg in grain production last year.
Beidahuang, which has 5.5 million hectares of fertile land, has become China's largest grain production base, growing more than 138 billion kg of grain for the country over the past six decades.
After half a century, the Sanjiang Plain Wetlands tell a very different story. Extensive agricultural development and population growth have resulted in a considerable loss of wetlands.
The Sanjiang Plain contains the largest area of wetlands in China. It contains six national wetland reserves and 10 provincial wetland reserves.
But they are disappearing at a frightening speed. After more than 50 years of economic development, the area of the Sanjiang Plain Wetlands decreased by 4.32 million hectares, or nearly 80 percent. As a result, only 1 million hectares of wetlands can now be seen on the map of the Sanjiang Plain.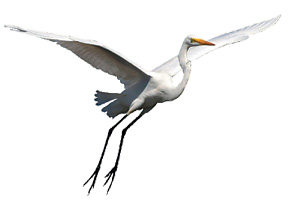 The wetlands, often referred to as the earth's "kidneys", have played a significant role in water purification and conservation, as well as the prevention of erosion and flooding.
Worsening droughts
Since the 1990s, the Sanjiang Plain area, with a total arable land area of 3.5 million hectares, has suffered worsening droughts.
The worst drought struck as much as 40 percent of its farmlands, and there are now more than 808,000 hectares of farmland that are vulnerable to droughts.
Scientists said an increase in droughts, floods and sandstorms afflicting northern China in recent years are closely linked to the shrinking wetlands.
Related ecological damage has caused economic losses equal to 4 percent to 8 percent of the country's GNP, according to statistics.
"As the country's largest ecological province, environmental protection in Heilongjiang province has huge effects on northeastern and northern China," said Sun Yao, vice governor of Heilongjiang province.
Many rivers and water systems in Heilongjiang reach neighboring Russia, so the ecological effect stretches beyond China's borders, he said.
Sun said Heilongjiang, especially the Sanjiang Plain, also is important to China's food and energy security future.
Experts said the wetlands in Sanjiang Plain are considered globally important and represent one of the more important breeding sites and migratory routes for waterfowl in northeastern Asia.
The wetlands are also significant for the numbers and species of globally threatened waterfowl.
The Chinese government has realized that it must speed up its efforts to save its dwindling wetlands.
A pioneer of wetlands protection in China, the Heilongjiang provincial government has banned any cultivation and excavation of wetlands since 1999.
The 2003 Heilongjiang Wetlands Regulations gave official authority for wetlands management to the Heilongjiang Provincial Forest Department (HPFD).
Farmland-to-wetlands
With funding from the National Development and Reform Committee, HPFD is managing a project that will restore 150,000 hectares of farmland to wetlands and replant 68,500 hectares yearly by 2010.
To better protect the wetlands, the Sanjiang Plain Wetlands Protection Project has been under way since March 2007, co-financed by the Heilongjiang provincial government, Asian Development Bank and Global Environment Fund.
The project is expected to cost about $55 million, including $12.14 million in Global Environment Fund grants and $15 million in loans from the Asian Development Bank.
"The project is to promote sustainable use of natural resources through integrated conservation planning and to improve the well-being of local communities," said Robert Wihtol, China director of the Asian Development Bank.
The project is targeting 13 counties, including six nature reserves within five contiguous watersheds.
Yoshiaki Kobayashi, a water resources management specialist for the Asian Development Bank, said the project will involve 11,900 hectares of new forest plantations.
Related readings:

 China's Wetland Museum opens to public


 Chengdu to build wetland park to purify water

 Xixi wetland national park in China


 Land of freedom for bird: Qilihai wetland
Already, 8,457 hectares of new forests have been planted, he said. The project also involves maintenance of about 43,700 hectares of existing forest lands.
"Forests increase the water retention capacity of the lands and mitigate soil erosion, which is the first step of wetlands protection," Kobayashi said.
Kobayashi said the prospect of a net annual income of $210 to $256 per hectare from dry-land grain production (wheat-soy-corn) has served as a strong motivator for farmers to expand the farmlands in any way possible, including draining the wetlands.
Meanwhile, pesticide and fertilizer pollution, burning, grazing and other agricultural practices within or near the natural reserves have adversely affected the area's ecology, according to a recent Asian Development Bank report.
"Alternative livelihoods for these farmers who are affected by the farmland-to-wetlands plan must be provided to discourage such harmful natural resource exploitation in the wetlands," Kobayashi said.