Experts expect that China will become the biggest auto market in the world this year, the West China City Daily reported yesterday. Based on current trends, consumers will buy between 12 and 13 million cars this year, analysts said.
Related publication: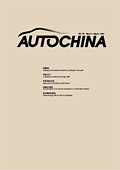 China's auto sales will reach 10 million units on Tuesday, estimated Rao Da, secretary-general of the Joint Advisory Committee of China Passenger Car Market. About 9.66 million vehicles have been sold in the first nine months of the year, according to data from the China Association of Automobile Manufacturers.
Another analyst, Jia Xinguang said this country's auto sales will continue to grow rapidly in the fourth quarter, for three reasons: ...
The full text is available in the October Issue of AutoChina. Please visit E-Shop for more subscription details.