China Minsheng Banking Corp, the nation's first listed private lender, may get a hearing for its initial public offer in Hong Kong by the end of this month, taking it one step closer to fulfilling its aim of raising some 30 billion yuan ($4.4 billion) for expansion.
The Hong Kong stock exchange is likely to hold a hearing of the bank's listing application by the end of the month, and if approved, Minsheng's shares may start trading from November, the Hong Kong-based Economic Times reported.
Related publication: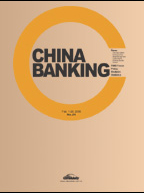 There have been market rumors that the bank was rushing to prepare its third-quarter results, which is scheduled for release on October 21, in order to meet the timeline for the Hong Kong float.
The Shanghai-listed bank, the eighth largest Chinese lender by assets, unveiled the 30-billion yuan fund-raising plan in June. The bank said it expected to issue up to 3.32 billion H shares, or 15 percent of its expanded capital, for the Hong Kong float.
Minsheng's A shares closed at 6.95 yuan Monday, down 0.43 percent from the previous session. The bank's shares have fallen 8.6 percent in the three months since it announced the Hong Kong listing plan.
However, the market was upbeat about the bank's upcoming third quarter results, and analysts said ...
The full text is available in the October Issue of China Banking. Please visit E-Shop for more subscription details.