Agricultural Bank of China (ABC), the only Big Four bank on the mainland that has yet to get listed, could float its shares on the Shanghai bourse as early as May or June of 2010, said sources with knowledge of the matter.
"Besides listing on the mainland market, whether to seek a dual listing in Hong Kong is still under discussion," one source said, contrary to some earlier reports which said the bank would not float its shares on the Hong Kong H-share market.
Related publication: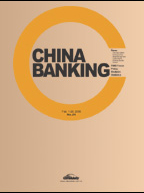 The bank would introduce only one strategic investor, which will be a financial institution from within the country, ahead of its initial public offering, the source said. That differentiates ABC from China's other three major lenders, the Industrial & Commercial Bank of China, Bank of China, and China Construction Bank, all of which had brought in several foreign banks as strategic investors before their listings a couple of years ago.
There had been rumors earlier that ABC was in talks with French bank Credit Agricole SA as well as US banking giant Wells Fargo to set up strategic partnerships.
But as these two banks were battered by the financial crisis, they were taken off the potential list of would-be strategic investors...
The full text is available in the September Issue of China Banking. Please visit E-Shop for more subscription details.