Related publication: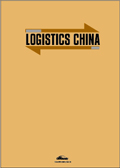 Two high-speed passenger railway lines linking east China's Fujian province with neighboring Zhejiang province went into operation today, which greatly shorten the travel time from mountainous Fujian to the Yangtze River Delta.
The Fuzhou-Wenzhou line shortens the travel time from 15 hours to 100 minutes. Trains can run at 250 km per hour on the line, said Gao An'gang, official with Nanchang Railway Bureau. which is responsible for the construction.
The other line links Wenzhou with Ningbo cities, both in Zhejiang...
The full text is available in the September Issue of Logistics China. Please visit Please visit E-Shop for more subscription details.