Beijing retiree Yuan Yizhong cut up his son's seven credit cards with a pair of scissors when he discovered that the 29-year-old had racked up huge debts that he couldn't afford to repay.
Yuan then used most of his life savings to repay his son's credit card bills of 200,000 yuan ($29,283) , managing to pay off about half.
"My son will get my house after I die, but I'm afraid it might not be enough," Yuan said.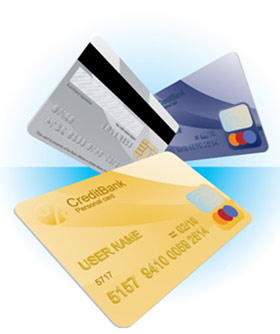 Stories like Yuan's have forced China's government and banks to scale back a credit card policy that expanded too far and too fast in a country with little history or experience with personal debt.
Credit cards gained popularity among Chinese consumers as the middle class expanded and living standards rose, and as the government tried to encourage the use of such cards to stimulate domestic consumption.
Young debtors
But rising debt, especially among young Chinese people, who were poor candidates for credit cards in the first place, has put a strain on some families.
The government is now tightening up the credit card industry.
"In the past two years, banks have blindly issued credit cards," said Nie Junfeng, an expert on personal debt at CITIC Bank, the country's seventh-largest lender.
"The bubble has started to form, and the risks rooted in false application information and low-income customers are beginning to emerge," Nie said.
China's banking watchdog, the China Banking Regulatory Commission (CBRC), told banks in July not to offer gifts to new credit card holders and to set quotas for their sales staff.
Perhaps most importantly, the CBRC also told banks not to issue any more cards to people under the age of 18.
Related readings:


 Credit card policies tightened


 College students banned from credit card applications


 PBOC: Credit card debt up in China in Q1


 China's credit card delinquency stays low
The regulator's admonition followed the disclosure by the People's Bank of China that 4.97 billion yuan of credit card payments were at least 60 days late in the first six months of 2009 -- a jump of 133.1 percent from a year earlier.
Policymakers are determined to ensure that there is no repeat in China of the uncontrolled issuance of credit cards in South Korea that left as many as 4 million South Koreans unable to pay their card debts earlier this decade.
State-owned China UnionPay controls the credit card system, as well as automatic teller machines (ATMs) across the country.
It has partnered with companies such as Visa and Mastercard, as well as local banks, to issue credit cards.
The number of credit cards issued in China nearly tripled to 142 million in 2008, compared to 2006, with total transaction volumes hitting 3.5 trillion yuan, the country's central bank, the People's Bank of China, said in a report in April.
It is estimated that about 1.9 billion credit cards have been issued in China since 1985 till now.
Cash is still king in China, but plastic is becoming popular. Locals joke that there are more ATM machines than public toilets.
Nearly all shops and restaurants in major Chinese cities accept credit cards.
Roughly one-third of credit card payments, or 1.1 trillion yuan, were generated from consumer spending in 2008.
Credit cards accounted for almost 15 percent of retail sales of consumer goods in 2008, up sharply from 4.8 percent in 2006.
Nevertheless, the total amount of credit card debt is still tiny compared to national household deposits of 25.7 trillion yuan as of the end of June.
China's savings rate is one of the highest in the world, at around 39.7 percent of household disposable income last year.
By comparison, in the United States, just 3.2 percent of household disposable income is saved, according to research by the United States' National Bureau of Economic Research.
Credit cards might help people feel comfortable spending more, assisting Beijing in its efforts to increase domestic consumption to stabilize the Chinese economy and protect it from external downturns.
"Using credit cards will certainly help boost consumption, because at least some people will not perceive credit card purchases as affecting their bank balance," said Joe Lu, an analyst at Bank of Communications International in Beijing.