China Petroleum and Chemical Corp (Sinopec), the nation's largest oil refiner, said Tuesday that it processed 86.9 million ton of crude oil in the first half of 2009, up 1.82 percent year-on-year, despite the economic slowdown.
Sinopec reported earlier that the amount of crude oil it refined fell 3.27 percent year-on-year in the first quarter.
The company, also a leading oil producer, said in a preliminary report that its crude oil output rose 1.18 percent year-on-year to 149.12 million barrels in the first half of 2009.
Sinopec saw gasoline output rising sharply by 21.01 percent to 16.99 million ton in the first half from a year earlier, the company said.
China's warming economy had contributed to the increases in its rising output, said the company.
China's gross domestic product (GDP) grew 7.9 percent year-on-year in the second quarter, after the world's third largest economy tumbled to 6.1 percent in the first three months, according to the National Bureau of Statistics.
Related publication: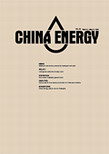 However, Sinopec's output of certain products still saw decline amid the economic slowdown.
Diesel production fell 5.4 percent from last year's level to 32.4 million ton in the same period, according to the company.
Also in the first half, Sinopec's natural gas production dropped by 1.12 percent to about 4 billion cubic meters from a year earlier.
Ethylene, synthetic resins, synthetic fibers and synthetic rubbers output declined by 10.1 percent, 4.19 percent, 7.64 percent and 11.09 percent respectively...
The full text is available in the July Issue of China Energy. Please visit E-shop for more subscription details.