Related publication: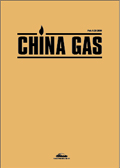 China will buy liquefied natural gas supplies from the Chevron Corp.-operated Gorgon project in Western Australia and should invest in other gas ventures proposed in the state, Premier Colin Barnett said.
Maybe a 10 to 15 percent share of a project.
Chevron and its partners may approve next month development of the A$50 billion ($35.5 billion) Gorgon venture and have awarded more than A$1.7 billion of contracts for the project. Barnett will visit China next week to reinforce the state's trade and investment relationship with its largest export market
.

..
The full text is available in the August Issue ofChina Gas. Please visit E-shop (http://eshop.chinadaily.com.cn/)for more subscription details.