Prices of cars manufactured in China saw a slight increase of 0.37 percent in the first half from a year earlier, said a report issued by the price monitoring center under the National Development and Reform Commission (NDRC) Saturday.
Related readings: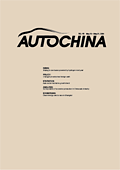 The report said prices of imported vehicles rose 5.57 percent in the first half.
The report was based on surveys carried out in 36 big and mid-size cities.
It forecast domestic auto prices would remain stable despite slight fluctuations because of a balance in supply and demand...
The full text is available in the July Issue of AutoChina. Please visit E-shop (http://eshop.chinadaily.com.cn/)for more subscription details.