Related publication: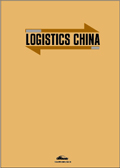 Hebei Port Group, the world's largest bulk cargo port company in terms of throughput, was unveiled in Shijiazhuang, capital of northern China's Hebei province, on Wednesday.
The State-owned group is a combination of Qinhuangdao, Caofeidian and Huanghua ports in Hebei, accounting for nearly 70 percent of the province's cargo capacity. The bulk cargo throughput of these ports reached 281 million tons in 2008, the largest in the world, said Xu Zuyuan, Vice Minister of Transport, at the inauguration ceremony.
The move aims to optimize cooperation among the ports in Hebei, said the province's State-own assets supervision and administration commission. It is also an effort to diversify the goods being transported, mostly coal at the moment, and promote the development of container-shipping.
Hebei Port, with a registered capital of 8 billion yuan ($1.2 billion), has assets worth 18 billion yuan. It employs 17,000 staff...
The full text is available in the July Issue of Logistics China. Please visit publications for more subscription details.