China National Offshore Oil Corp (CNOOC) said Wednesday it had signed an agreement with United Kingdom-based BG Group involving a liquefied natural gas (LNG) development project in Queensland, Australia.
Under the agreement, CNOOC would buy 3.6 million tons per annum (mtpa) of LNG for 20 years from the start-up of the Queensland Curtis LNG Project in Australia, which is being developed by the BG Group.
Related publication: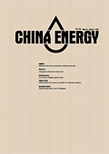 The project would come on line in 2014 with two liquefaction trains providing 7.4 mtpa capacity.
CNOOC would also take a 5-percent stake in the reserves and resources of some BG group holdings and a 10-percent share in the equity in one of the two liquefaction trains.
BG Group and CNOOC would jointly participate in a consortium formed to build two LNG tankers in China that would be owned by the consortium...
The full text is available in the April Issue of China Energy. Please visit publications for more subscription details.