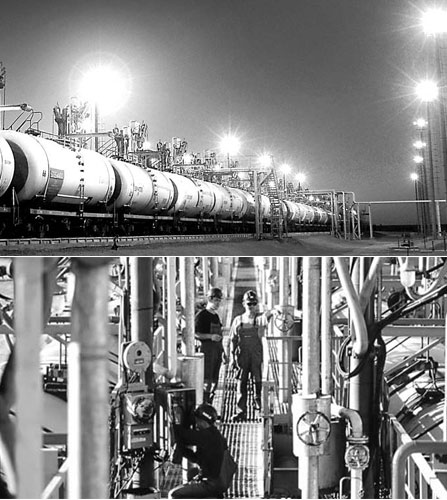 Since CNPC's takeover four years ago, PetroKazakhstan's annual crude oil production has grown to 10 million tons, accounting for 16 percent of Kazakhstan's total oil output. [China Oil Daily]
When China National Petroleum Corporation (CNPC) took over PetroKazakhstan (PK) four years ago, the Canada-based oil company suffered from aging refineries, inadequate pipelines, declining output, and dismal sales.
Today the company's annual crude oil production exceeds 10 million tons, accounting for 16 percent of Kazakhstan's total oil output. Its crude oil refining capacity tops 4 million tons a year and the company is seeing record net profits and cash flow.
Doubts were high when CNPC, China's largest oil and gas producer, acquired the underperforming oil company for $4.18 billion in 2005 in what was then the largest overseas acquisition ever made by a Chinese company.
Analysts were uncertain about the deal's long-term consequences and said CNPC paid too much for it. Let the Chinese deal with the mess, said PK's Western executives before leaving.
But now the deal stands as one of the most successful overseas acquisitions by a Chinese company and a strategically important step from which CNPC can increase its overseas portfolio.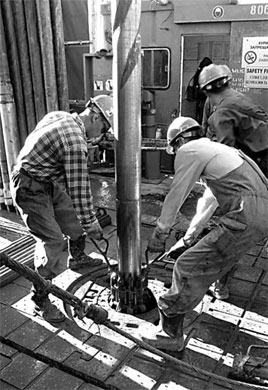 PK was based in Calgary, Canada but all its oil fields and operations were in Kazakhstan, prior to CNPC's 2005 takeover. It ran into severe problems with the Kazakh government in the 1990s for alleged anti-competitive behavior and poor environmental and labor records.
CNPC revived the company by restructuring the management team, updating its oil-drilling technology and improving its external business environment with an effective public relation campaign. It also moved the company's headquarters to Almaty for direct management and better coordination.
In less a year PK's total crude oil output exceeded 10 million tons for the first time in the company's history. CNPC cutlivated good relationships with local government and key partners by strictly following local laws and regulations as well as international industry practices.
The ongoing global financial crisis and economic downturn has slashed oil prices but hasn't squashed CNPC's overseas expansion ambitions. Last year its foreign oil production exceeded 62.2 million tons and foreign gas production topped 6.73 billion cu m, according to China Oil Daily reports.
The success of CNPC's foreign acquisitions boosts Beijing's confidence as China, the world's second largest oil consumer, and its fastest-growing economy, looks for ways to insure an energy supply.
"Experience from the PK deal is valuable for companies such as CNPC trying to further push operations abroad," said Song Lu, council member of the Chinese Institute of Business Administration.
But the company needs to maintain a strong sense of crisis and caution in a constantly changing international business climate, he said.
Analysts said the international oil industry faces a new round of reshuffling amid the global financial crisis and this presents opportunities for Chinese oil firms.
"Overseas acquisition is important for Chinese companies to grow and take part in international competition," said Zhang Yanning, vice-chairman of China Enterprise Confederation.
"It helps Chinese firms achieve optimal allocation of resource and get access to foreign markets, advanced technology and management experience," said Zhang.
CNPC recently announced it will invest up to $44 billion in oil and gas projects in 2009. The company said it will ensure extensive investment in its core operations but will delay non-production projects amid the global financial crisis.
One of its key projects is the second phase of the 3,000-km Sino-Kazakhstan oil pipeline, which will transport 20 million tons of oil a year. Construction is expected to cost $3 billion and the pipeline will reach full capacity in 2011.