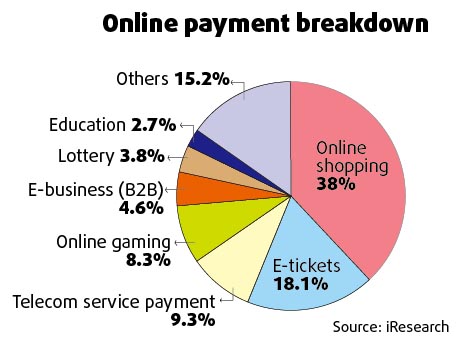 China's online payment market grew 181 percent in 2008, the highest in the country's Internet industry, according to a domestic research firm.
The trade volume of the online payment market in China increased from 97.6 billion yuan ($14.27 billion) in 2007 to 274.3 billion yuan last year, mostly boosted by booming demand for online shopping and e-tickets, said Shanghai-based iResearch.
China's Internet market only increased by 49.2 percent during the same period, it said.