Related publication: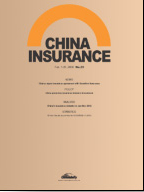 Related readings:


 CIRC launches new insurance supervision scheme


 Insurers encouraged to invest in healthcare


 Insurers told to further explore rural market
As a result of the declining stock market and the government's tightening policies, unit-linked insurance accounts run by the 19 Chinese life insurers surveyed have suffered heavy losses, with the highest at 49 percent as of Dec 20, according to latest statistics.
The settlement interest rate of universal insurance products was once as high as 6 percent in the second half of this year. However, in the wake of the benchmark interest rate cuts, insurers adjusted the settlement interest rate to around 5 percent in October. That rate in December dropped to 4 percent.
The statistics show that all the aggressive accounts of the 19 companies' unit-linked products had a negative profit. Among them, seven accounts lost over 40 percent in value and six over 30 percent, with the highest loss at 49 percent.
The accounts with the heaviest losses were mostly established before 2008. Accounts run by CIGNA & CMC Life Insurance Company Limited and Ping An Life Insurance Company of China Ltd performed comparatively better, with a loss of only 6.81 percent and 4.49 percent respectively.
......
The full text is available in the January Issue of China Insurance.