Related publication: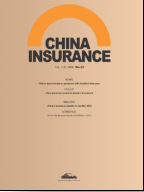 Related readings:


 CIRC launches new insurance supervision scheme


 Insurers encouraged to invest in healthcare


 Insurers told to further explore rural market
The China Insurance Regulatory Commission (CIRC) has issued a management regulation on insurance companies' financial chiefs in an effort to enhance its risk control supervision over insurance companies.
Effective from February 1, 2009, the regulation requires insurance companies to make clear the rights and responsibilities of their financial chiefs and specifies that the appointment, dismissal and compensation of their financial chiefs must be decided by the board of directors.
......
The full text is available in the December Issue of China Insurance.