Related publication: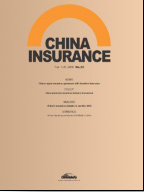 Related readings:


 Milestones in China's insurance sector


 Pacific Insurance reports Q3 loss on investment


 No assurance of success
As of September 30, China's premium income growth was about 50 percent, while accident insurance only grew 7.8 percent. The slow growth of accident insurance has prompted insurance companies to develop the Internet as a new platform to rev up sales.
So far, PICC, China Pacific, China United, Taikang, AIA, Taiping and Allianz China, among other insurers, have opened online channels for insurance policy purchases. Transportation, travel and personal life accident insurance products are all available online.
The Internet has become a popular channel of insurance sale, because it helps save costs, has no time and location restrictions on policy purchases, and also enables purchasers to enjoy online payment, discount, e-policy download, and other services.
Experts agree that people's insurance awareness often grows significantly after big natural disasters and thus results in an explosive growth in accident insurance and property insurance purchases. However, the frequent disasters in China this year, such as snow disasters, the earthquake and so on, did not lead to this expected growth.
Despite this, at such a time when the authorities order bancassurance products to be scaled back and refocus on guarantee, insurance companies will not easily give up accident insurance, which is one of the major guarantee-type products.
Accident insurance boasts comparatively high underwriting profits. Statistics from the China Insurance Regulatory Commission show that from January to September, accident insurance payouts were 4.55 billion yuan ($655.92 million), with a simple loss ratio at 28 percent only.
Dropping 0.6 percent in its payouts from a year earlier, accident insurance is the only insurance type that has witnessed a decrease, while the average growth rate of the nation's insurance compensation and claims was as high as 35 percent.
......
The full text is available in the November Issue of China Insurance.