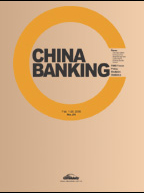 As the outlook of the export sector remains gloomy, China's commercial banks have been indifferent to a central bank appeal to expand export credit but are focusing more on risk management, the Shanghai Securities News reported on Thursday.
China's central bank recently said it encourages financial institutions to expand export credit and explore ways of medium and long term export financing in renminbi and will provide them related counseling.
On Wednesday, the Ministry of Commerce said it is pessimistic about export growth in the United States, European and Japanese markets in the remaining months of the year, and that the worsening global economy will continue to exert negative impacts on China's imports and exports in 2009.
......
The full text is available in the November Issue of China Banking.