Fifteen-year-old Xiao Peng was not crazy about China's decision to implement a five-and-a-half-day beginning in May 1994.
Under the new national plan, his middle school and other public institutions throughout the country had alternating five-day, six-day weeks to adjust for the half-day. Although he loved having the extra day off every two weeks, it was a pain to keep track of the alternating timetable.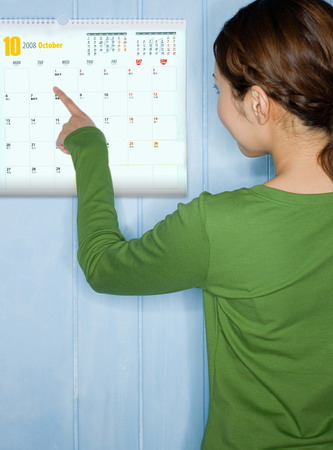 The five-day, six-day schedule lasted for a year until May 1995 when the government approved the full two-day weekend and in 1999 established three week-long national holidays (or "Golden Weeks").
The holiday policy was instituted in an effort to boost domestic demand, stimulate consumption, and restructure the economy. And the "golden" label came from the fact that long holiday periods are usually a "golden" time for the economy.
The first Golden Week of each year is the Spring Festival and it starts on the Chinese Lunar New Year - which falls in late January or early February each year. The second Golden Week begins on May 1, Labor Day. The last Golden Week falls on October 1, China's National Day.
Since then, the average Chinese worker has enjoyed almost the same number of days off work as many of their counterparts in developed countries, with more than 110 leisure days a year.
Taking a third of the year off work has changed Chinese lifestyles. More ordinary Chinese like Xiao, now a white-collar worker in Beijing, are now adept at managing their weekends and long holidays.
"I've joined a club of young adults. We spend the weekends driving to the suburbs for barbecues and other activities," Xiao says.
Such entertainment and leisure was unimaginable for Xiao's father's generation in their 30s or 40s when they had to spend treasured Sundays, the only day off, doing housework and resting.
Xiao's neighbor, Li Mengqun, chooses to "recharge" herself on weekends.

"I graduated from university in 2003 with a bachelor degree, but I soon found it was a must to update my knowledge," she says. The 27-year-old woman began taking a weekend course in human resources at Renmin University this year. If she finishes all the courses she will get a master's degree in two years.
Other popular weekend courses and training also range from foreign languages, computer skills and professional techniques to ikebana and bartending.
To some extent, the fever for "recharging" on weekends has promoted growth in the country's training market. Reports said that there are around 50,000 English language-training institutions across the country.
Gyms and shopping malls have also mushroomed in major cities as a result. Many Chinese, who do not choose to study or travel on the weekend, prefer to do sports or go shopping one day and take a rest another.
If a longer weekend gives people in China, a country that holds diligence and hard work in the highest esteem, more time to go shopping, study and amuse themselves, the Golden Week holidays made them learn to relax, travel and loosen their wallets.