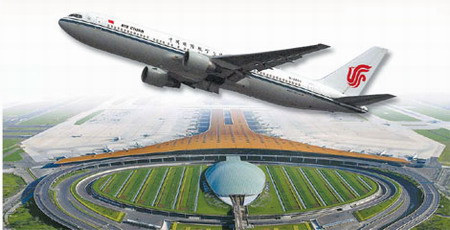 No airline can afford to miss the China ride.
China's fast-growing economy is making the country a shining star in the global aviation market. Since the country adopted the reforms and opening up policies in 1978, its air traffic has been increasing at double-digit rate each year to keep pace with the explosive growth in passenger and cargo throughput.
China's air traffic has maintained an average annual growth rate of 18 percent since 1980, almost double the country's GDP growth rate and three times the world's average air traffic growth rate during the same period, according to figures from the Civil Aviation Administration of China (CAAC), the industry watchdog.
The Chinese airline industry transported 185 million passengers last year, up 15.9 percent year-on-year, compared with just 3.43 million passengers in 1980.
As the world's top foreign direct investment destination, China has become the focus of manufacturers, retailers and bankers. More foreign investment means more travelers coming to China. The nature of the airline business is to follow that trend and provide people with access to regions where their businesses are growing.
Besides business travel, China is also one of the top draws in the leisure travel market. The country is expected to replace France as the world's top tourism destination by 2014 according to the World Tourism Organization (WTO).
At the same time, the country itself is becoming a major source of tourists in the world. With their incomes rising, more and more Chinese are traveling, both within the country and going abroad. The WTO figures indicate China has already overtaken Japan as Asia's largest source of outbound travelers and could become the world's fourth largest source of outbound tourism by 2020.
China's booming commercial aviation market also makes the country an important battlefield for global airplane manufacturers like Boeing and Airbus.
The country had only 140 airplanes in 1980, but it now has a fleet of over 1,000. It will remain the world's largest commercial aircraft market outside the United States in the next 20 years, according to Boeing's estimates.
The US aircraft maker forecasts China will need about 3,400 new airplanes, worth $340 billion, over the next two decades, and the country's fleet will nearly quadruple to 4,460 by 2026. Airbus has similar forecasts that China, driven by double-digit economic growth, will need 100 to 150 aircraft every year in the next 20 years.