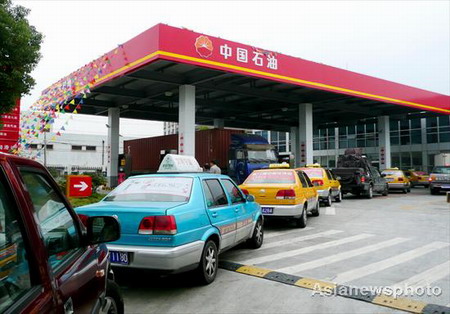 China National Petroleum Corporation (CNPC), the country's largest oil producer and the leading company in natural gas production and transportation, plans to increase its portfolio in the urban gas distribution sector.
The company will use its dominance in the upstream business, which is gas production and supplies, to further develop its gas retail operation, CNPC said on its website.
CNPC started its urban gas distribution business in 2000. In 2004 the company set up its professional gas distribution subsidiary in Beijing.
In the past CNPC has invested 740 million yuan ($107.84 million) in gas retail projects in 46 cities in 14 provinces. These projects have total gas supply capacities of 3 billion cu m.
Analysts said that CNPC's large-scale entrance would crowd out private gas retailers. At present some private companies such as XinAo Gas and Panva Gas have taken large slices of the urban gas distribution business.
They said CNPC's planned expansion in the area would bring crucial changes to the sector, which may create a new monopoly in the area.
CNPC now supplies around 75 percent of China's total natural gas consumption. Last year the company's natural gas sales were 45.3 billion cu m, an increase of 21.3 percent compared to a year earlier.
By the end of 2007 CNPC had 22,231 km of natural gas pipelines, accounting for 89 percent of China's lines.
The natural gas business has become CNPC's fastest-growing industry, CNPC President Zhou Jiping earlier said.
CNPC built China's first west-east natural gas pipeline. The project, ran from the Tarim Basin of Xinjiang Uygur Autonomous Region to Shanghai, and was put into commercial operation at the end of 2004.
With a targeted annual gas transmission capacity of 12 billion cu m, the project has changed Shanghai's energy structure.