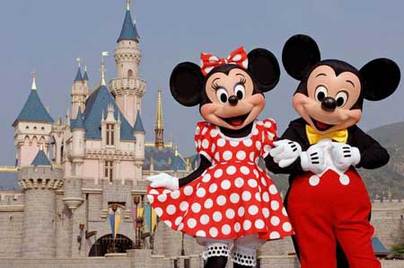 Mickey Mouse and his friends could be welcoming visitors to Shanghai's own Disneyland as early as 2012, a Hong Kong newspaper reported over the weekend.
The theme park, with an estimated cost of 40 billion yuan ($5.8 billion), will be located on the east bank of Shanghai's Huangpu River, bordering Pudong district's Chuansha town and Nanhui district, Wen Wei Po quoted an unnamed source close to Shanghai government as saying.
Shanghai Disneyland, 20 minutes' drive from Pudong International Airport, will be eight times larger than the one in Hong Kong - the first in China.
The source told the paper that 10 sq km of land has been set aside for the park.
The agreement on the location of the park was made after 10 years of tough negotiations, with Beijing and Tianjin also vying to host the park.
The Shanghai government had wanted the theme park to be built on Chongming Island, an area that has failed to keep pace with the city's rapid economic development.
The cost, excluding the land, was first set at around 30 billion yuan ($4.4 billion) but increased to 40 billion yuan ($5.8 billion) due to inflation.
The source said an official announcement on the decision will be made around the time of the Beijing Olympics.
According to the agreement, Shanghai Disneyland will not adopt Hong Kong's operation model, in which the government leases the land to the Walt Disney Company.
The Shanghai government will provide the land, cover most of the construction costs and hold a controlling stake. It will pay the Walt Disney Company for using the brand.