Related publication: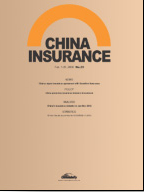 Related readings:


 China Life most exposed to quake claims


Insurer to adopt all quake orphans

 Total assets of Chinese insurers surpass $436 billion
China Life Insurance Co, the country's largest life insurer, intends to expand its investment overseas, a senior executive said.
Vice president Liu Jiade made the comment at a shareholders' meeting on Wednesday, the Shanghai Securities News reported on Thursday.
He did not elaborate, but the newspaper said China Life's chief investment officer Liu Lefei was currently overseas researching potential investments.
China Life has repeatedly said it wants to invest overseas for strategic reasons. Early this year, China Life executives said several US financial firms had inquired whether the Chinese firm might be interested in buying stakes, but no details of such discussions have emerged.
Liu Jiade also said on Wednesday he was cautiously optimistic about China's stock market, but that volatility would persist for some time, the paper said.