Related publication: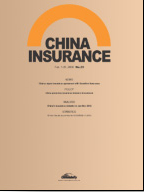 Related readings:


 Chinese insurers urged to boost farm insurance


 US health insurance giant eyes Chinese market


 Pacific Insurance drops below IPO price
Insurers' net profits won't see big drops this year, but may experience slumps in 2009, said Essence Securities in its latest monthly report. The report said it will be difficult for insurers to maintain a high return on assets (ROA) next year.
According to the report, if the stock market returns to normal in 2009, net profits plunges are highly probable as insurers' floating profits, or unrealized profits, having accumulated in the 2007 bullish market, have been released, except in the case that the market experiences surges again next year.
In 2007, the ROA of insurance companies far exceeded that of banks. The ROA of China Life and Ping An Insurance was 3.49 percent and 2.8 percent respectively, while that of banks during the same period was only 1 percent on the average. The huge ROA gap between insurers and banks is ultimately unsustainable, said the report.
It will be difficult for insurers to maintain an ROA of around 3 percent, mainly because their return on investment (ROI) will inevitably return to the normal level, according to the report.
......
The full text is available in the April Issue of China Insurance.