World-class tech platform emerges
Share - WeChat Lu Haitian and Han Sirui say Shenzhen-HK tie-up in Hetao zone set to propel region into an international innovation pivot
China has unveiled a strategic plan to tap into the potential of the Shenzhen side of the Hetao Sci-Tech Zone, which aims to transform the zone into a global innovation center, leveraging the distinct strengths of Shenzhen and Hong Kong.
The bold venture positions Hetao as a platform for gathering all the world's top innovation professionals and resources for sci-tech cooperation, and placing Shenzhen and the special administrative region at the forefront of global technological innovation.
Central to the collaboration is the integration of Hong Kong's esteemed financial ecosystem into the Hetao zone. The SAR's status as an international financial hub provides startups and entrepreneurs in the region with unparalleled financing opportunities. This strategic integration ensures abundant capital to fuel innovation and growth of tech enterprises in the Hetao zone.
The availability of venture capital will attract both local and international startups seeking funding and strategic partnerships. The combination of Hong Kong's financial expertise with Shenzhen's entrepreneurial spirit creates a ripe environment for innovative ideas. Startups can develop, scale and penetrate global markets with necessary support. The financial synergy between Shenzhen and Hong Kong will stimulate economic growth in the Hetao zone, positioning it as a hub for emerging technologies and disruptive business models.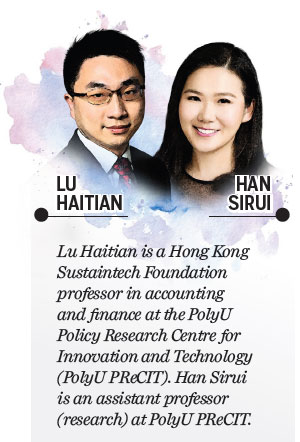 Shenzhen, globally recognized as the "Silicon Valley of China", is a leading technological innovator. The new policy leverages Shenzhen's strengths, fostering an environment to nurture and accelerate technological advancements in the Hetao zone.
The strategy taps into Hong Kong's world-class educational institutions and research organizations, transforming the Hetao zone into a hub for diverse talent and pioneering research. This partnership facilitates knowledge exchange, collaborative research, and the practical application of scientific breakthroughs.
Hong Kong's universities and research institutes consistently generate groundbreaking research in fields like biotechnology, artificial intelligence and green technologies. By linking these institutions with Shenzhen's vibrant innovation ecosystem, the Hetao zone is set to become a hotbed for interdisciplinary collaboration.
The policy promotes joint research initiatives, technology transfer programs, and the establishment of innovation centers that facilitate the commercialization of research outcomes. This fusion of ideas and resources will expedite technological advancements, enhancing the region's global competitiveness.
A dynamic ecosystem that cultivates innovation and entrepreneurship is paramount for the Hetao zone's prosperity. The government's dedication to providing resource matching, funding support, workspace provision, and entrepreneurial guidance fosters a conducive environment for startups to flourish.
However, constructing a technology and innovation ecosystem in the Hetao zone necessitates enduring commitment from both policy and stakeholder perspectives. The zone is envisioned as a springboard for aspiring entrepreneurs, offering access to mentorship, business networks, and targeted support programs. The synergy between Shenzhen and Hong Kong will enable the exchange of industry expertise and best practices, thereby, cultivating a culture of innovation and resilience. Through initiatives, such as startup competitions, hackathons and entrepreneurship training, the Hetao zone is poised to nurture a new generation of innovators armed with the necessary skills and resources to transmute their ideas into thriving ventures.
Crucially, the protection of intellectual property rights, particularly given the different legal systems in Shenzhen and Hong Kong, is fundamental to fostering an innovation culture and instilling confidence in innovators. The new policy acknowledges the importance of intellectual property protection, aiming to construct a robust framework in the Hetao zone. Leveraging Hong Kong's expertise in intellectual property laws and enforcement, Shenzhen is committed to developing a comprehensive intellectual property protection system. Collaboration between the intellectual property agencies of both cities will enable the exchange of expertise, information, and resources, ensuring innovators' rights are well protected.
By supporting a secure and reliable intellectual property protection framework, the Hetao zone is poised to attract innovators and investors seeking assurance that their concepts and inventions will be safeguarded. Robust intellectual property protection creates a favorable environment for research and development, enabling inventors to leverage their creations to secure funding, attract partnerships, and commercialize their innovations. Such collaboration between Shenzhen and Hong Kong will not only benefit the Hetao zone but also contribute to elevating intellectual property protection standards across the region.
The newly announced policy encourages initiatives that utilize the unique strengths of Shenzhen and Hong Kong. By promoting joint research programs, technology transfers and cross-boundary innovation competitions, it fosters a culture of cooperation and knowledge sharing, accelerating technological advancements.
Joint research collaboration between universities in both cities can spur progress in sectors like biotechnology, clean energy, and smart city development. Shared resources promote efficiency and attract multinational corporations to establish R&D centers in the Hetao zone, enhancing the region's innovation ecosystem.
Cross-boundary innovation competitions offer startups exposure to a wider audience, while congregating investors, mentors and industry experts from both cities, fostering networking opportunities and the exchange of ideas. Such collaborative projects position the Hetao zone as a global innovation hub.
The transformation of the Hetao zone into a world-class innovation platform promises global engagement. By partnering with international innovation centers and industry leaders, the zone serves as a hub for global collaborations, attracting foreign investment and fostering the exchange of ideas.
The zone can tap into global talent, market insights, and cutting-edge technologies through its partnerships, creating a vibrant, diverse ecosystem. International collaborations may lead to joint R&D centers, facilitating seamless expertise and resources exchanges.
Startups in the Hetao zone can expand their reach beyond domestic markets, thanks to access to international networks, mentorship programs, and cross-border investment channels. Its strategic location and proximity to Hong Kong International Airport enhance its potential as an international business hub.
As the policy unfolds, the Hetao zone promises to deliver innovations and nurture entrepreneurial talents, cementing Shenzhen's and Hong Kong's roles as leaders in the global innovation arena. The combined strengths of Shenzhen and Hong Kong lay the groundwork for a thriving ecosystem that fosters innovation and drives economic growth. This transformation not only bolsters the country's competitiveness, but also gives the SAR more of an edge in the global tech landscape.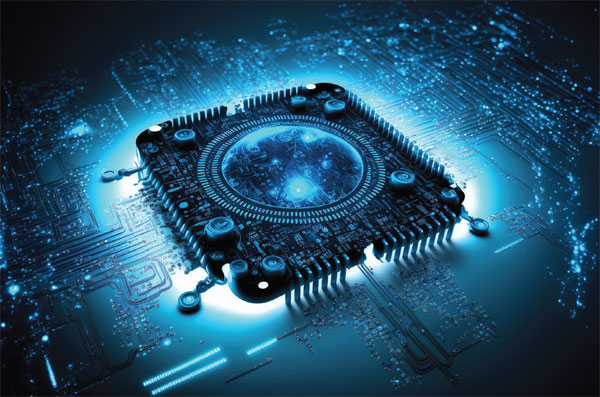 Lu Haitian is a Hong Kong Sustaintech Foundation professor in accounting and finance at the PolyU Policy Research Centre for Innovation and Technology (PolyU PReCIT). Han Sirui is an assistant professor (research) at PolyU PReCIT.
The views do not necessarily reflect those of China Daily.